Hi lovies! This week I'm linking up with the Bargain Blonde for Friday Favorites! You know I can't help sharing what I love and putting it in yo face!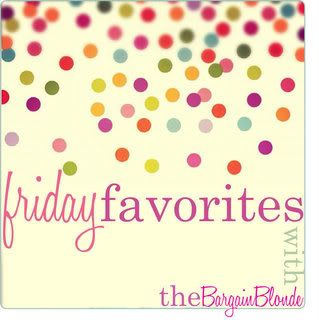 New favorite guilty pleasure. This show is a suck-you-in, our-drama-is-better-than-your-drama deliciously fun hour. And it is on ABC Family... what?! It should be hitting up your DVR on Wednesday nights, you won't regret!
The Tone It Up girls are my new faves in the workout world! I am so on the border about signing up for their plan, but it is a wee bit pricey for my liking. If you sign up for the mailing list you do get recipes and a new workout each week. They are fun and challenging. Their Instagram feed also shows how normal and fun they are... plus they are in RIDICULOUS shape.
I think Michael Kors has really stepped up his watch game. I obviously got the Runway when it first came out (so did everyone else) but he has added so many new fun ones recently and I definitely want to add to my collection.
4. If you have read Fifty Shades of Grey (let's be honest, who hasn't?) then you need to click on the link my bff sent me to the world's greatest book review. Ever. Enjoy.
http://www.goodreads.com/review/show/340987215?auto_login_attempted=true
5. Vera Bradley travel bags
I feel like we are constantly traveling lately and I know all of your sorority girls out there are toting your VB travel bags around like it is 2003. They are easy to clean and stuff full of crap important belongings.
And that is that. Hope you all have a great weekend!