Happy Friday love bugs! I'm linking up with The Bargain Blonde again for Friday Favorites for what I have been loving on this past week... and it is always hard to keep it to five aka I am an internet troller.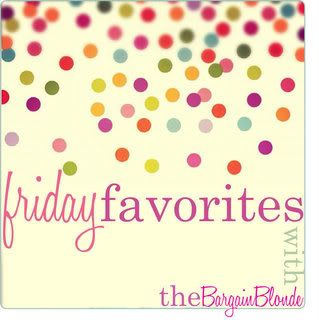 1. Carrie Underwood's legs. Oh, THOSE legs. How many squats, lunges, hours on the treadmill does a gal need to do to duplicate those?! Help a girl out!
2. Gwynneth's summery look. This outfit is so random, but I absolutely love it! I love her casual waves, the shift dress and the simple yet scene-stealing sandals. Jake on the arm isn't so bad either...
3. Emmy Rossum's curls. This is what I want my hair to look like when I don't dry it. This has yet to happen.
4. My new Lululemon gym bag. The gym is usually my own time to myself during the day and I like to haul a lot of crap (baby stuff) to the gym with me. Love this bag!
What are you loving today?