Heyyy it's almost the weekend! Here's a little look at what's been going on lately...
A lot of hermit crabs were caught this weekend. Greyson not only was holding fish heads (gross!) but playing with them nonstop. He's all boy sometimes!! I think Summer is his season.
It's a little pricey, but tastes so good! Get it you won't regret it!
My new favorite: buffalo chicken quinoa with ranch. So easy and so good! Throw your chicken breast in the crockpot on low 6-8 hours with a packet of dry ranch dressing mix and some Frank's. Shred it and mix with cooked quinoa, diced green onion and some colby jack cheese. We topped ours with Greek Yogurt Ranch. Light, easy and tasty!
I got this LA Made dress last year and it is still one of my favorite maxi's. Also, I have worn blue and white in some form every day for the last week. I am apparently afraid of color and have a very strict color palette to which I must stick. #ihaveissues
My friend gave Greyson this personalized cape (Etsy) for his birthday and it is one of his prized possessions. Twice this week he made me put his camo shorts on, take off his shirt and put his cape on so he could nap. He is very specific!
I'm on a corn and tomatoes spree lately. They're the best things New Jersey has to offer IMHO and I eat them all summer long. I toss them with some diced basil, chopped mozzarella, salt and pepper and lemon juice. So tasty and fresh!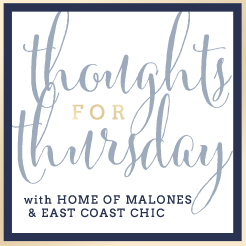 Have a fabulous day friends!